Rich text editor
Contents
Rich Text Editor is used by HTMLArea input type and for editing text component inside the Page Editor. It's capable of formatting the text in many ways, pasting from Word and Google Docs, using macros to insert code snippets and iFrames, inserting tables, images and content links etc.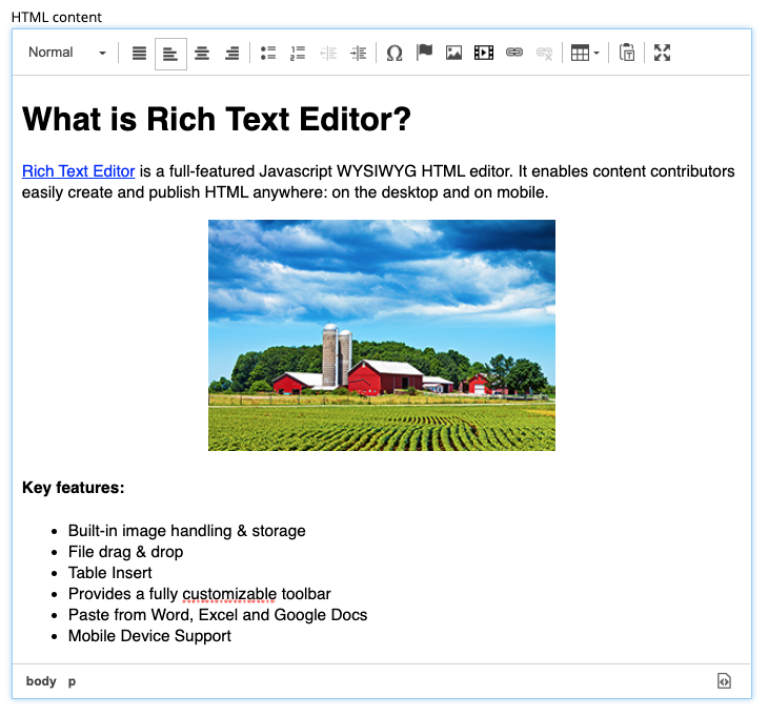 By default, XP comes with one built-in image style called "Original (no image processing)". By applying this style to the image, you'll make sure that the image won't undergo any processing on the server and will be rendered "as is".
Custom Image Styles can be defined in your application as described in the CMS section of XP docs.
Custom styles from all the applications added to the site (plus the "Original" style) will be combined into one list inside the dropdown of the Image modal dialog.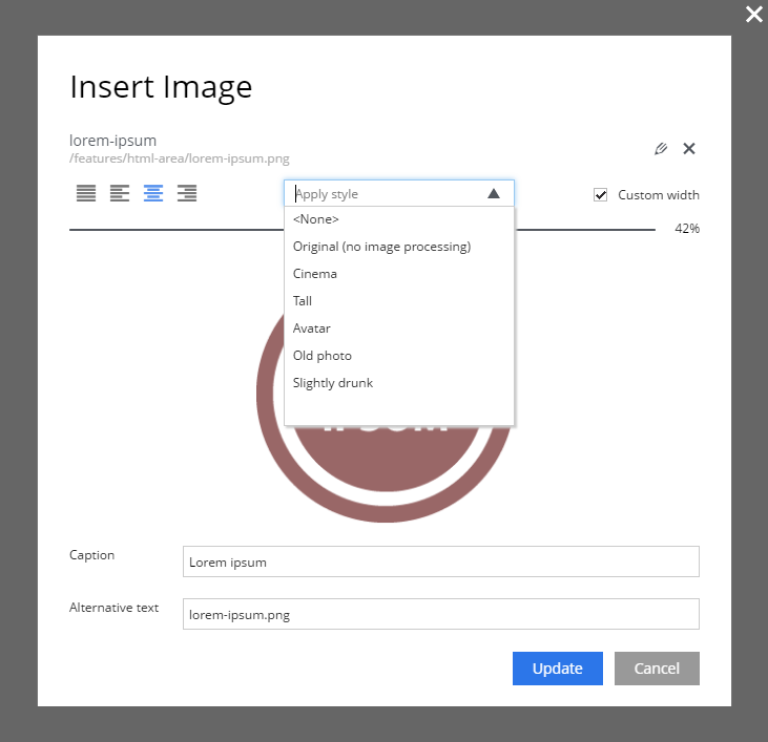 ---